META Events
Where in the world can you get some help in understanding why and how to use photo metadata?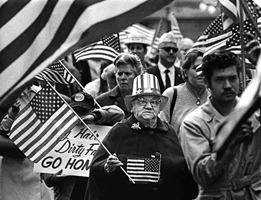 Ready to get smart about metadata? We can help.
We hope you had the opportunity to attend one of our free evening getMETAsmart! events. During 2009 we travelled to Dallas, San Antonio, Seattle, Los Angeles, San Francisco, New York, Washington DC, Chicago Atlanta, and Minneapolis!
If you were in attendance at one of those events, you saw how using standard metadata will help protect your copyrights, support your licensing efforts, smooth your workflow, and help you manage ever-expanding digital archives. You also would have learned how easily you can embed and preserve metadata in your files, using popular professional software.
The programs were presented by SAA Metadata Project Leader and respected metadata guru David Riecks. In some cities, he was joined by SEO experts from Photoshelter and a panel of photographers who explained how metadata helped them better protect and promote their images online and smooth their workflow. Meet our Presenters
If you are interested in hosting a Photo Metadata event, please use the contact link (in the left column) and let us know where you are located, and how you might be able to assist.
Although there are no new events currently scheduled, we hope you'll still take our META Survey.